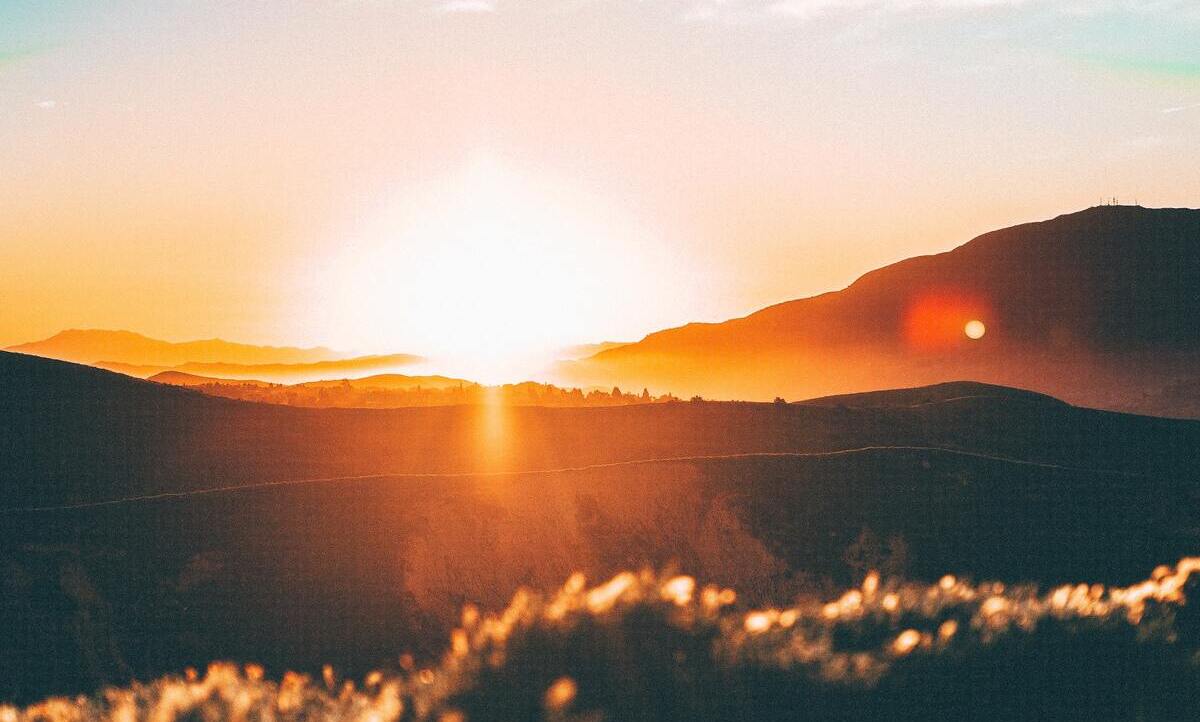 Aaron Haspel, nato nel 1961 a Poughkeepsie, cittadina a novanta miglia da New York, da anni condivide su Twitter i suoi aforismi (in lingua originale vengono definiti "haspelism" con un gioco di parole tra aphorisms e il cognome Haspel). Recentemente ha raccolto molti dei suoi aforismi in un libro che si intitola Everything. L'aforisma di Aaron Haspel è ironico, scettico e sarcastico, manifesta una marcata insofferenza per le astrazioni e i luoghi comuni e ha la sottile capacità di mettere in discussione diversi temi della contemporaneità. A proposito della forma breve Aaron Haspel scrive che "è difficile scrivere anche solo dieci parole senza sprecarne una" e che "gli aforismi vengono derisi come banali, ma la maggior parte delle persone gestiscono la loro vita con quattro o cinque aforismi".
Presento una selezione di aforismi tratti da Everything ("Ogni aforista spera ansiosamente che qualcuno dei suoi figli cresca diventando un giorno un proverbio" scrive Aaron Haspel in uno di essi). Ringrazio Monica Rossi per avermi aiutato nella traduzione.
**
Aaron Haspel, aforismi scelti
Education is free: credentials are expensive.
L'istruzione è gratuita: le credenziali sono a pagamento.
**
School doesn't teach: it trains.
La scuola non insegna: allena.
**
Clever is a great compliment to children and a gross insult to adults.
Furbo è un grande complimento per i bambini e un insulto per gli adulti.
**
The self-justifying utterances of murderers, thieves, cowards, blowhards, and madmen all enter the quote books under Shakespeare
Le frasi di auto-giustificazione da parte di assassini, ladri, vigliacchi, sbruffoni, e pazzi sono entrate tutte quante nei libri di citazioni di Shakespeare.
**
The worst hangover is the morning after you finish a bad book.
La sbornia peggiore è il mattino seguente dopo aver finito un brutto libro.
**
The ideal work environment for a writer is jail.
L'ambiente di lavoro ideale per uno scrittore è la prigione.
**
Infinitely more is lost in translation from thought to page than from one language to another.
Si perde infinitamente di più nella traduzione da un pensiero alla pagina che da una lingua all'altra.
**
If you write for any other reason than to discover what you think, you are just wasting everybody's time.
Se tu scrivi per nessun altro motivo che per scoprire quello che pensi, stai solo facendo perdere tempo a tutti.
**
Read to remember, write to forget.
Leggi per ricordare, scrivi per dimenticare.
**
One can be both right and ridiculous.
Si può al tempo stesso avere ragione ed essere ridicoli.
**
If you wish to make a belief disappear, don't waste your time demonstrating that it is an illusion. Demonstrate that it makes you fat.
Se desideri fare in modo che una credenza svanisca, non perdere il tuo tempo dimostrando che si tratta di un'illusione. Dimostra che fa ingrassare.
**
It is not unusual to despise a thinker explicitly and remain completely in his thrall.
Non è insolito disprezzare esplicitamente un pensatore e rimanere completamente suo schiavo.
**
They laughed at Edison, they laughed at Fulton, and they laughed at every hopeless crackpot.
Ridevano di Edison, ridevano di Fulton, e rideranno di ogni pazzo senza speranza.
**
To determine who is expert requires an expert.
Per determinare chi è esperto c'è bisogno di un esperto.
**
Every contemporary freethinker would believe in Christianity if born in medieval England, and slavery if born in ancient Rome.
Ogni libero pensatore contemporaneo avrebbe creduto nel Cristianesimo se fosse nato nel Medioevo Inglese, e nella schiavitù se fosse nato nell'antica Roma.
**
The parable of the drunk looking for his keys under the street lamp, where the light is better, explains vast swaths of intellectual history.
La parabola dell'ubriaco che cerca le chiavi sotto il lampione, perché c'è più luce, spiega vaste aree della storia intellettuale.
**
Computers more readily imitate our intelligence than our particular forms of stupidity.
Per il computer è più facile imitare la nostra intelligenza che le nostre particolari forme di stupidità.
**
The people never means quite all of them.
Il popolo non rappresenta mai abbastanza tutti quanti.
**
The superstitions of a culture are easily discerned: they are the matters on which everyone agrees.
Le superstizioni di una cultura sono facilmente individuabili: sono le questioni su cui tutti sono d'accordo.
**
Many marry for love, all divorce for character.
Molti si sposano per amore, tutti divorziano per carattere.
**
If the object of desire is rich, we call it gold-digging; if handsome, lust; if clever, fascination; and if he has no discernible appeal, we call it love.
Se l'oggetto del desiderio è ricco, si parla di opportunismo; se bello, di piacere; se intelligente, di fascino; e se egli non ha alcun qualità visibile, si parla di amore.
**
No universally acclaimed institution has a more dismal track record than marrying for love.
Nessuna istituzione universalmente acclamata ha una serie più negativa di coloro che si sposano per amore.
**
Blaming an actor for being a narcissist is like blaming a tiger for being a carnivore.
Incolpare un attore per essere narcisista è come incolpare una tigre per essere carnivora.
**
The most interesting things to do are the dullest to watch.
Le cose più interressanti da fare sono le più noiose da guardare.
**
Money does not solve problems, it dissolves them.
Il denaro non risolve i problemi, li dissolve.
**
You can have anything you want, provided it's the only thing you want, and it's not worth having.
Puoi avere tutto quello che vuoi, a patto che l'unica cosa che desideri, è anche quella che vale la pena avere.
**
To gauge opinion, check bond prices.
Per sondare l'umore dell'opinione pubblica, controlla i prezzi dei titoli di stato.
**
The joy of money lies less in what one does than in what one might do.
La gioia del denaro è meno in ciò che uno ne fa rispetto a quello che potrebbe farne.
**
So many who refuse to sell out, so few with anything worth buying.
Così tanti rifiutano di vendersi, così pochi hanno qualcosa che vale la pena di acquistare.
**
The incorruptible politician merely prefers power to money.
Il politico incorruttibile preferisce semplicemente il potere ai soldi.
**
Parents, and governments, pursue order, not justice.
I genitori, e i governi, perseguono l'ordine, non la giustizia.
**
The less you are contradicted, the stupider you become. The more powerful you become, the less you are contradicted.
Meno si viene contraddetti, più stupidi si diventa. Più potenti si diventa, meno si viene contraddetti.
**
The Gods of Liberty, Equality, Justice, and The People have demanded more human sacrifice than all other divinities combined.
Gli Dei della Libertà, Uguaglianza, Fraternità, e il Popolo hanno chiesto più sacrifici umani di tutte altre divinità insieme.
**
The revolutionary is nine parts hatred and envy of the oppressor, and one part sympathy and love for the oppressed.
Il rivoluzionario è per nove parti costituito da odio e invidia degli oppressori, e per una parte da simpatia e amore per gli oppressi.
**
I don't want to be a subject of my government. I don't even want to be a shareholder. I just want to be a customer.
Io non voglio essere un soggetto del mio governo. Io non voglio nemmeno essere un azionista. Voglio solo essere un cliente.
**
We are what we fear to appear to be.
Noi siamo ciò che temiamo di apparire.
**
To regard oneself as the exception is the rule.
Considerare se stessi come l'eccezione è la regola.
**
Everyone is vain about his choice of what not to be vain about.
E' vano qualunque criterio circa ciò che non è vanitoso.
**
All appears as it would if it were what it is.
Tutto appare come sarebbe se fosse quello che è.
**
You never violate your principles: you only discover that they are not what you thought they were.
Non vìoli mai i tuoi principi: scopri solo che essi non sono ciò che tu pensavi che fossero.
**
Whatever you have done, you are the sort of person who would do that.
Qualunque cosa tu abbia fatto, sei proprio il tipo di persona che avrebbe fatto questo.
**
You attenuate your strengths by too assiduously correcting your defects.
Finisci per attenuare i tuoi punti di forza correggendo troppo assiduamente i tuoi difetti.
**
Tact is the art of being rude.
Il tatto è l'arte di essere scortese.
**
There is not much point in doing your best if your best is not much good.
Non ha molto senso fare del tuo meglio se il tuo meglio non è molto buono.
**
No joy exceeds the joy of relief.
Nessuna gioia supera la gioia del sollievo.
**
Attention begets all virtue, distraction all vice.
L'attenzione genera tutte le virtù, la distrazione tutti i vizi.
**
Most evil is done routinely.
La maggior parte del male è fatto di routine.
**
We are constrained not by the tiny number of possibilities that we reject, but by the vast number that never occur to us.
Siamo vincolati non dal piccolo numero di possibilità che rifiutiamo, ma dal gran numero che non si presentano mai a noi.
**
If suffering ennobles, does joy degrade?
Se la sofferenza nobilita, la gioia degrada?
**
Whatever you think you like — are you sure you like it? Or do you like being the sort of person who likes it?
Qualunque cosa pensi che ti piaccia – sei sicuro che ti piaccia? Oppure ti piace essere il tipo di persona a cui le cose piacciono?
**
Primitives and children often have crude taste, but only civilized adults have bad taste.
I primitivi e bambini hanno spesso un gusto un po' grezzo, ma solo gli adulti civilizzati hanno cattivo gusto.
**
All people at all times have annals; but only some at a few times have history.
Tutte le persone in ogni momento hanno degli annali; ma solo per breve tempo hanno una storia.
**
Great geniuses possess no extraordinary qualities, only ordinary qualities in exceptional measure.
I grandi geni non possiedono qualità straordinarie, ma solo qualità ordinarie in misura eccezionale.
**
For purposes of conversation the world can be divided into two classes: too young to talk, and too old to listen.
Per quanto riguarda la conversazione il mondo può essere diviso in due classi: troppo giovani per parlare, e troppo vecchi per ascoltare.
**
To hate something properly you must have liked it once.
Per odiare veramente qualcosa ti deve essere piaciuta almeno una volta.